Ring in the New Year!
As the holidays have come and gone a New Year approaches us with a new outlook on the year ahead! Reflecting on the last year we were able to do so many great projects with our wonderful clients. We look forward to all of the experiences that await us in this New Year. Along with starting a few new projects at the beginning of this year, we hope for opportunities to meet new people and to learn and enjoy new things! Thank you for joining us on the adventure!
Below are some photos of our New Year's Eve dessert table vignette for the annual hospital fundraising event. Black and gold was our midnight theme of choice this year with emphasis on ticking clocks including a 7' mirrored clock.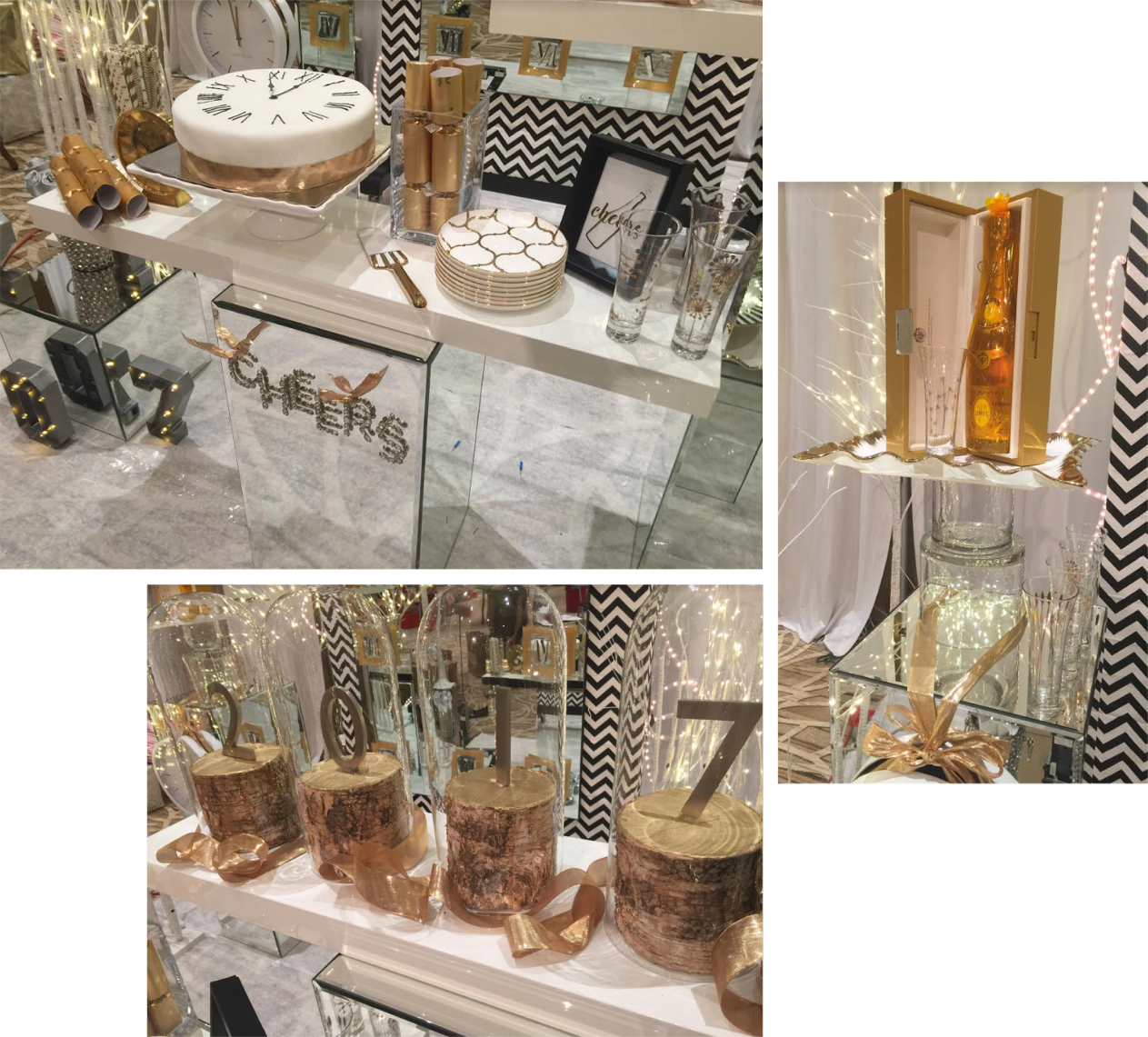 HAPPY NEW YEAR!